Welcome to Our Hotel Heritage Inn
Hotel Heritage Inn is a modern, state of the art Hotel in Varanasi, conveniently located very close to the Ghats of Holy Ganges.
A delicate blend of cultural ambience with state of the art luxury, Hotel Heritage Inn, is very fortunate of being a part of the holy city, Varanasi. Our modern architecture, warm hospitality and top-notch services are sure to please business and leisure travellers.
Situated in the heart of the city & walking distance from the prominent Ghats of the Holy Ganges; Heritage Inn offers High Class Accomodation with all its Rooms offering unique interiors.
Welcome back to hospitality. The way it was meant to be!
Reception
Getting around the area is made simple and stress free when you take advantage of the 24-hour Reception at the Hotel Heritage Inn .
Lobby
A Quick and Relaxing Waiting Place for your Family and Guests between excursions, business meetings, or check-in and check-out.
Parking
Hotel Heritage Inn offers in-house parking facilities for hotel guests. Hotel Heritage Inn offers ample space for guests to park their vehicles at the hotel.
Luxury Rooms
Hotel Heritage Inn offers high standards of LUXURY ROOMS Facility Hotel services. Hold Living Of Your Dream at our Hotel Heritage Inn .
Hotel Facilities
Travel Desk (24 x 7)
Roof Top Restaurant
Airport Pick-up and Drop
Doctor on Call
Cloak Room
Currency Exchange
Front Desk (24 x 7)
Laundry Service
Centralised Air Conditioning
Room Amenities
Room Service
Safety Lockers
Mini Bar
Free Wi-Fi
LED TV
Tea/Coffee Maker
12 inch Spring Mattress
Wide Windows
Rooms with Balcony (Subject to Availability)
Running Hot and Cold Water
Travel Desk
Walking Tour
(Recommended by TripAdvisor)
Local Sightseeing
Boat Ride on Ganges
Ticketing Facility
(Flight/Train/Bus)
Taxi Service (24 x 7)
Our Testimonials
Manni Hoffman

August 2018 Review by Tripadvisor

My wife and I stayed at the heritage inn for two nights at the end of our trip to India. After a long journey, we were happy to find this place - the rooms are big, clean and extremely comfortable! The hotel is just a short walk away from assi ghat were you can start your boat trip down the Ganges, too. I can highly recommend staying here!
Perro F

August 2018 Review by Tripadvisor

"The hotel is perfect. When we arrived we were given a superior room that we had taken. And as a welcome a juice that after 12 hours of travel, is great!!!!! The room is large, very clean. The air conditioning works great. And the bathroom is very large and comfortable. The bed is very comfortable and big. The staff is very attentive and they have helped us in what we need. If you want you have room service and the food is very good, the exquisite noodles! The location is perfect. Near to ghats and in a part where you see the culture and there is a market. If I go back to Varanasi I would definitely come here."
Adrián G

September 2018 Review by Tripadvisor

"The best hotel that we have been in Varanasi and India. They gave us a better room than we had booked. Great and clean room with big and beauty bathroom. Very good and mixed breakfast. Room service with nice food. Near of Assi Ghat, the Chowk and many temples. They helped us for what to see giving us a map. If we comeback we want to do it in this hotel"
Chanchal Dasgupta

March 2015 Review by Tripadvisor The Hotel is located in Shivalaya, very near to Assi Ghat and Anandamoyee Institute. It takes about 5-6 minutes to reach Ganges by walk. They organized airport pick-up and drop and also arranged all the sightseeing very nicely though we were there only for a day. The staff is very cooperative and service oriented. Recommended to stay in 1st floor if you have elderly people in family as the hotel does not have any lift.
Shivam Bansal

January 2015 Review by Tripadvisor

Location of the hotel was good. Appearance was okay. No delays in check-in and check-out. I travelled there with my friends. Hotel was easily approachable. It was a big room but not very well maintained. Room service was not up to the mark. Hotel staff was not too cooperative. Bathroom was also average.
City Tour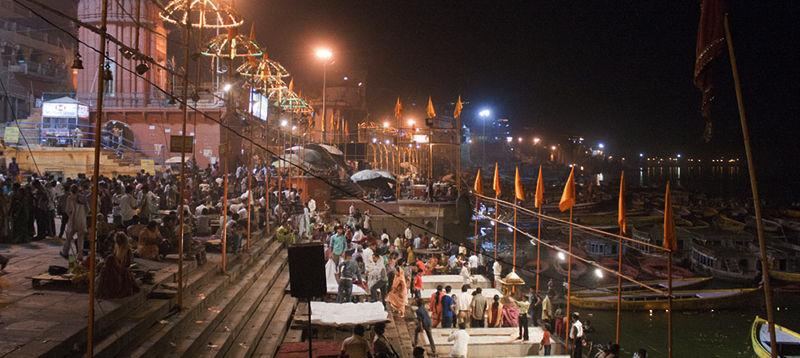 GANGA ARTI AT DASASWAMEDH GHAT
Dasaswamedh Ghat is the heart of the action and the top attraction in Varanasi.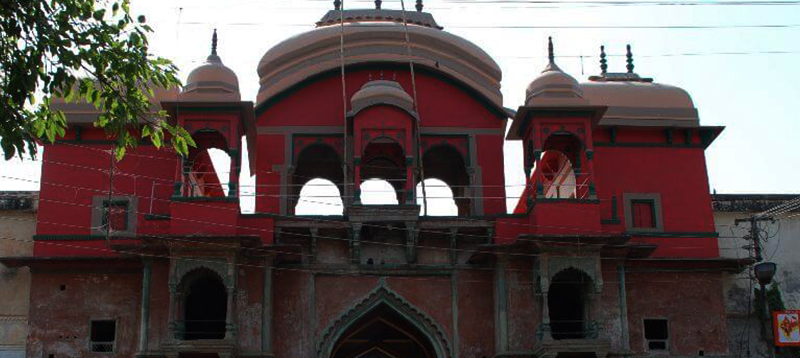 Built in the 17th century, this fort has been the home to royals of Varanasi for over 400 years.
Sarnath is to Buddhists what Varanasi is to Hindus. This city was once the greatest learning centre in India and had also been visited by Chinese travellers Fa-Hien and Huien Tsang.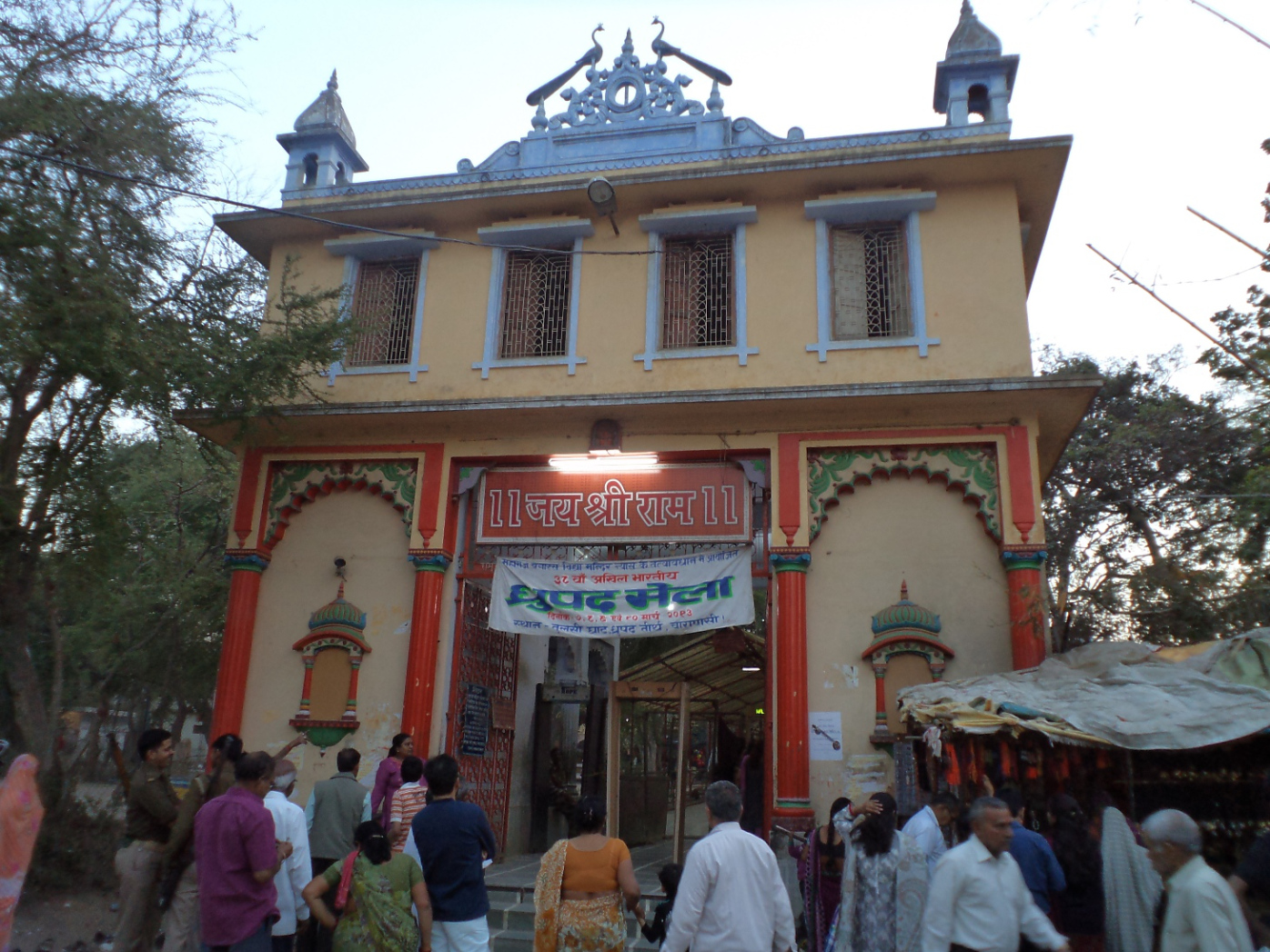 Believed to be built on the very spot where Tulsidas has a vision of Lord Hanuman, Sankat Mochan Temple is a sacred place for Hindus.
Dedicated to Lord Shiva, this temple is one of the 12 Jyotirlingas and has also been referred to in the holy scriptures.